The Nantsuttei Group offers miso ramen, tanmen and chicken sayu ramen. Each has a rich soup that you have come to expect from Nantsuttei along with perfectly suited original seasoning oils, and a wide variety of other menu options. Please visit Nantsuttei Group restaurants and find the perfect bowl of noodles for you.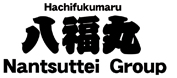 Our snow-white chicken broth is made from chicken bones and feet cooked carefully for half a day.
Years of experience making pork bone soup has been put into making a chicken sayu broth we can be proud of and you can only find at Nantsuttei.
Our pure chicken sayu ramen uses a creamy, slightly sweet sauce as a base, and has a soup made with vegetables and includes plenty of chicken collagen, so is popular among women.
Our basic ramen comes in two varieties: black and red. Black ramen comes with black roasted garlic oil made with chicken fat and charred green onion, while red ramen comes with spicy red roasted garlic oil with lots of Japanese pepper. Both serve to bring out the flavor of our chicken sayu perfectly. Try both and compare their merits for yourself.
Hachifukumaru
| | |
| --- | --- |
| Address | OG Orchard Point #01-13 160 Orchard Rd., Singapore 238842 |
| TEL | (65) 6337-7166 |
| Business Hours | 11:00am~10:30pm(LO10:30pm) |
| Holidays | None |
| Seats | 31(9counter, 22table) |


View Larger Map
---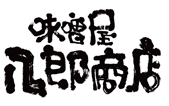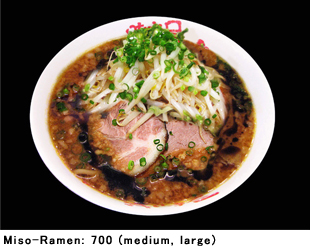 This marvelous miso ramen is made from a harmony of pork bone soup, an original blend of miso and Nantsuttei's "Ma-yu" secret black roasted garlic oil. This dish alone has a French twist to bring out its wonderful flavor.
You'll feel the weight of our thick noodles as you pick them up with your chopsticks, and their chewiness complements our rich miso soup perfectly.
This Nantsuttei miso ramen can only be found at Misoya Hachiro Shoten. Enjoy the mild, full-bodied soup as it creates a fantastic chorus in the bowl.
We also have unique offerings like curry and tomato flavors, as well as spicy ground meat with Japanese peppers and other toppings to suit your taste.
Misoya Hachiro Shoten Shinjuku
| | |
| --- | --- |
| Address | 102, Plaza Nishi-Shinjuku, 7-5-5, Shinjuku-ku, Tokyo 160-0023 Japan |
| TEL | 03-6304-0420 |
| Business Hours | 11:00am-11:00pm(LO11:00pm) |
| Holidays | December 30, 31 and January 1 |
| Seats | 12counter |


View Larger Map
---
Misoya Hachiro Shoten Shimokitazawa
| | |
| --- | --- |
| Address | 1F, Billion Bldg. 2-32-6, Kitazawa, Setagaya-ku, Tokyo 155-0031 Japan |
| TEL | 03-6796-3156 |
| Business Hours | 11:00am-12:00am (LO12:00) |
| Holidays | December 30, 31 and January 1 |
| Seats | 14counter |


View Larger Map
---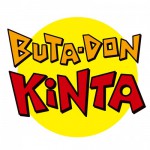 BUTADON-KINTA
| | |
| --- | --- |
| Address | 3522 Ladprao Road, Klongchan, Bangkapi,Bangkok 10240 |
| TEL | 063-9857839 |
| Business Hours | weekday 10:30〜22:00(LO 21:30)  weekend and holiday 10:00〜22:00(LO 21:30) |
| Holidays | None |
| Seats | 10 |
---