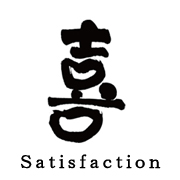 Hearing our customers saying "That was good!" is the fuel that keeps us going.
Even when we're drenched with sweat, hearing that gives us strength.
We'll always strive to make the customers say those words.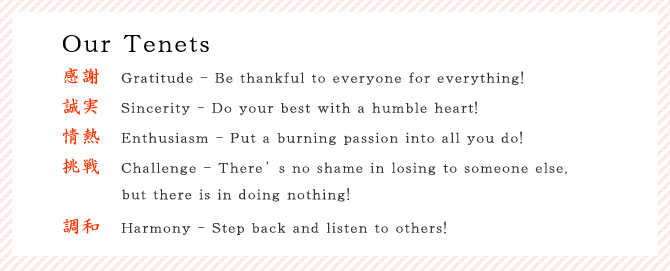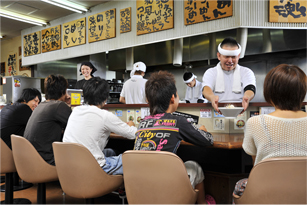 The Nantsuttei motto and tenets are printed on our business cards and carried at all times.
It goes without saying, but Nantsuttei began as a failing ramen shop. That's why we feel so grateful when customers come, and we feel so happy when they say "That was good."
Those joyous feelings are our motive in our work.
We want our customers to be even happier.
We want to satisfy them.
What can we do to make that happen?
We want each member of staff to consider that question all the time, everywhere.
It's our job to please customers and give them even more satisfaction.
Gratitude towards customers improves our lives.
Satisfying customers has a direct relation to our own lives and happiness.
Without ever forgetting this, we march forward into the future of Nantsuttei.